Dallas is a major trade show venue. Attendees come from across the country to find innovative products and new companies that show promise. Standing out with the right Dallas trade show booths is necessary when you want to impress this type of clientele. How do you go about it?
Visit the Expo Hall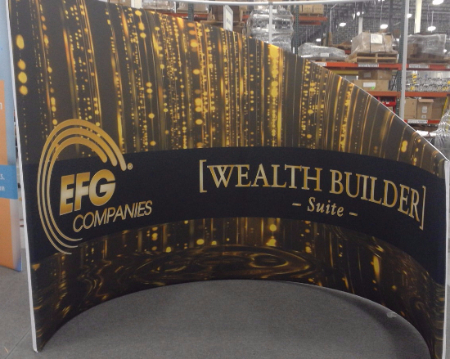 Head down to the convention center, hotel, or other venue where the trade show you intend to present at will take place. Get a feel for the overall atmosphere of the location, the ceiling height, amenities, nearby eateries, and entrances. If possible, attend an event at the site before your scheduled trade show presentation. Doing so gives you the advantage of requesting a booth location that offers the best line of sight from the entrance doors.
Plan the Display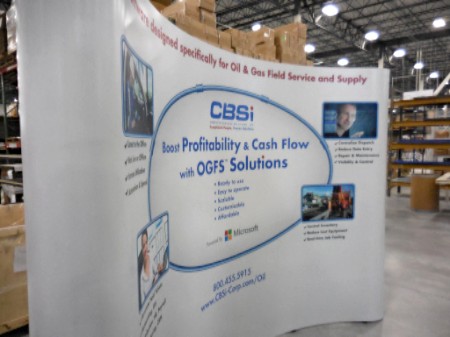 Work with our experts to put together your booth. Rather than seeing it as a collection of banner stands and backdrop graphics, consider it as a cohesive three-dimensional representation of your business. What does it say about your products? What does it say about your company's approach to doing business?
Size matters. The average footprint of a booth is 10 feet by 10 feet. This setup allows for 100 square feet of pure advertising and branding space. When designed well, you can fit four people inside. Other options include 10-foot-by-20-foot setups and island exhibits.
Complexity vs. functionality. A common mistake that first-time trade show exhibitors make is the use of too many components. If you must fall on one side of the extreme, err on the side of minimalism. Too many elements clutter the space and make your presentation too complicated for the average visitors to grasp in the few seconds you have to make a great impression. When you work with our experts, we can show you what your design looks like on paper before you commit to the purchase of style elements.
Setup flow. Welcome the attendee from a podium with a customized fabric cover. Introduce the product on a table with a branded throw, and offer detailed information from branded literature racks. Allow for online interactions with an SEO-optimized landing page of your website via branded iPad stations. The background, complete with customized fabric graphics, holds the TV monitor that plays product demonstrations on a continuous loop. This proposed look is one example of a booth where the design flows.
Upgrade Whenever Possible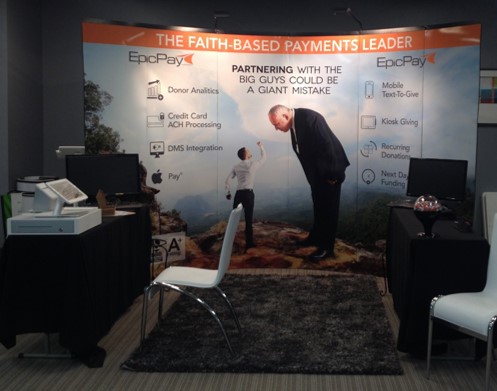 Our expo design specialists work with you to give your Dallas trade show booths that little something extra to make you stand out. For example, lighting accessories, larger TV monitors with surround sound speaker setups, chic hardwood flooring with floor graphics, and seating areas are just some of the extras that make a significant difference in the way attendees perceive your display. You may want to consider getting a roller banner professionally printed; see this site for an example of what you could use at your next trade show – https://www.ipw1.co.uk/roller-banners-london.
Contact our experts to learn more about your options and to start the design of your booth. We gladly incorporate any graphics you already have on file or work with you to create something entirely new from scratch. Call us now to schedule your design consultation!