Is your company moving? Maybe you are relocating to a larger suite, another building across town, or moving even farther away. If you are the owner, administrative assistant, or office manager who oversees every aspect of the move, you have your hands full. There are countless calls and projects to organize regarding security systems, getting Facility Management Services From NECS, telephones, internet and computers, furniture, and office machines. There are many companies that supply telephone services for businesses, if you're interested in EATEL Business, you can find their website here.

If you are looking for furniture, you might not even choose to move your existing furniture across; instead, you might decide to buy completely new. With this in mind, it might be worth remembering that your staff will appreciate a corner office desk, which often utilize the space in a room better than the alternatives. New desks can look lovely, but sometimes, offices are working on a tight budget. If that's the case, it might be better to move your existing supplies and furniture over to your new office. If your office is located in the UK, you could consider Crate hire UK. Hiring crates is often one of the best ways to organize a move. They allow businesses to gather all of their possessions into safe and strong boxes that can easily be transported to the next location. Perhaps more offices in the UK could consider that method, they don't need to buy everything new.

Next, there are the signs. To make this last process quick, easy, and convenient for your company, our experts have put together a Checklist-The Indispensable Five!
The Indispensable 5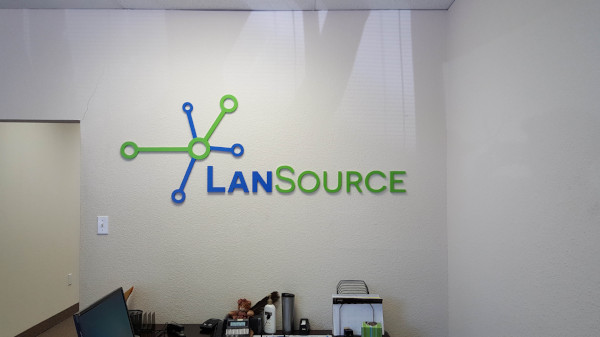 Even if you never put up another marker again, no business can do without five crucial signage solutions. Whether you run a multi-national logistics company or are a small business owner manufacturing widgets, you need these products in place – and quickly.
Building signs. Channel letters or lightbox cabinets are ideal for the company that values illumination for its signage. Dimensional letters work well when you do not need built-in light sources. Other building signs to consider, depending on your location, would be hanging boards or mounted panels. Most of these are possible to move and re-install at another location.
Lobby signs. A lobby sign makes the first impression. It concisely communicates your brand message. Typical materials include metal, acrylic, sign foam, and PVC. Our clients usually commission dimensional letters or logo boards. If vinyl overlays are a big part of the lobby sign setup, it may not be possible to move that graphic. Recreating it is no problem. Also, components glued to the wall may not uninstall well for reuse.
Window and door lettering as well as graphics. For best results, we recommend installing new vinyl graphics. Depending on the type you have chosen for your current location, they may not uninstall without damage to the plastic. Our clients usually like to commission these products even before they move into the new place just to get the word out about their companies.
Suite signs. Management companies frequently determine the aesthetics of these products, but you do not want to be the one business that has a sticky note attached to the frame. This product is another must-have you want to deal with quickly.
ADA signs. The Americans with Disabilities Act spells out the legal requirements for specific signs. The Act covers mounting locations and heights, font use, color contrasts, and layouts. These products are among the mandated signage items you must have in place when you open.
Leave on a Good Note

Uninstalling old signs is often something that your lease requires you to do before leaving. Because it makes sense to leave your current office on good terms, your building sign and other markers need to come down even if you do not plan to reuse them at the new location. For additional goodwill, patch up the holes and paint the spots.
Work with a Full-service Sign Shop that Does Everything on the List (and more)!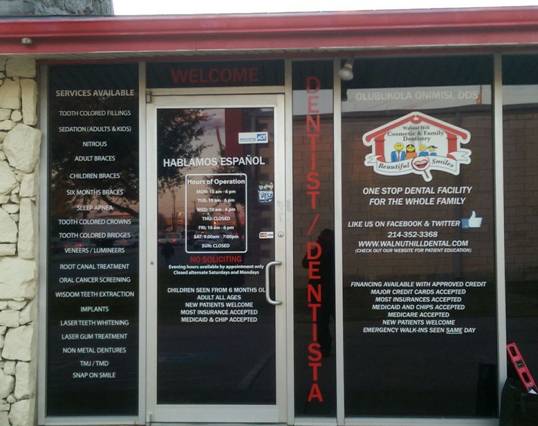 If you feel overwhelmed by the signage checklist for office managers when relocating a business, do not worry! We got this! Whether you are moving signs from one area to another, need to have the signs installed that professional movers already brought over, or you need someone to create and install new signs, we do it all. The experts at High Value Signs & Studio handle all aspects of sign moving for the business communities in and around Irving, Grapevine, Coppell, Lewisville, Flower Mound, and Dallas/Fort Worth. Call us today!