All businesses have to comply with city ordinances in Coppell, TX when putting up their building signs. Case in point is JFC International, a cargo and freight company located at 631 Southwestern Boulevard. Having leased the 85,389-square-foot industrial building just recently, the business needed the right signage. Gordon Highlander property management professionals contacted us to order non-illuminated channel letters that would pass muster with the city's officials.
After consulting with our clients, we designed a non-lit channel letter product that displays the company's red lettering. The color looks fantastic against the building's white façade and black side stripe. By providing channel letters to our clients, we ensured that the product would comply with zoning regulations and other city ordinances that govern signage requirements in Coppell. Because the company does little business after dark, there was no need for adding other light sources.
Compliance Matters
City officials have put together zoning rules that protect the safety of those living and doing business in Coppell. Also, they want to ensure that the growing warehouse and freight centers observe rules for safe operations and the aesthetic display of signage. Because the industrial buildings are close to the Dallas/Fort Worth International Airport, officials want to ensure that the area presents an attractive front for through-traffic and those who come to do business here.
Sign ordinances, in particular, govern the sizes of the products, the mounting locations, lighting choices, and the registration of subcontractors with the city. The latter prevents the installation of signs by those who do not have the authorization to do so within city limits. This rule protects the business owner because it ensures that only a reputable firm will handle the mounting of a product that could create hazardous conditions on a property if the installation is done incorrectly.
Working with a Full-service Sign Shop that Adheres to Codes and City Ordinances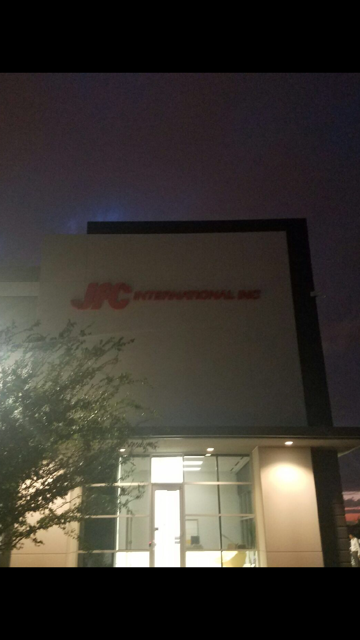 Our sign installers have more than two decades of experience in the industry. They mount anything from acrylic to dimensional letter lobby signs. They are as much at home in a lobby doing the reception area marker installation as they are on a scaffold dealing with a non-lit channel letter setup. Another set of our professionals specializes in electrical installs. By focusing on these jobs, our experts make sure that they remain on the cutting edge of their trade.
Then, there is the actual permitting process. City officials require two site plans that clearly show the location of the proposed sign. If it is a monument, they want to see what the setback is, which message you will display, and how large the lettering is. For a façade-mounted product, we have to provide exact dimensions of the signage as well as two drawings that show where on the building's front we intend to place the item. Because we are a full-service sign shop, we handle this aspect of the project for you.
Order Your Building Signs with Confidence
We comply with city ordinances in Coppell TX. Do not waste your time with signs that may or may not pass the inspection process. Because we know what city officials allow, we tell you before production will start whether there is anything about your desired sign that could be problematic. In fact, when you contact us today, we gladly set up a time to look at your sign plans and let you know if they will pass muster. If they do not, we can probably redesign them to be a perfect fit. Call us today!